Classic
Manicure and
pedicure
$46
Confidence
Laser hair removal:
Bikini line and under arms
$99
Soothing comfort
Facial and
back care
$89
Vitality-energy
Spa detox and
Pressotherapy
$50
Makia VIP special
Full body treatment-
(including full exfoliant, full mask and re-hydration of your body)
Facial plus
Collagen mask
Exfoliating manicure
Exfoliating pedicure
Beauty -health tips and advises
Makia VIP welcoming and a gift surprise to take home
$250
Ideal for gifts
Stop smoking with a soft laser treatment.
The soft laser eases the withdrawal period by eliminating the physical need of nicotine also helps diminish the stress and controls your appetite.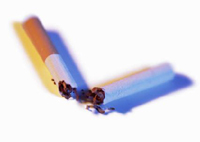 To take your appointment
Tel: (514) 425-0999
If you have any questions or comments about our services, please contact us.